Many Thanks Tony Bennett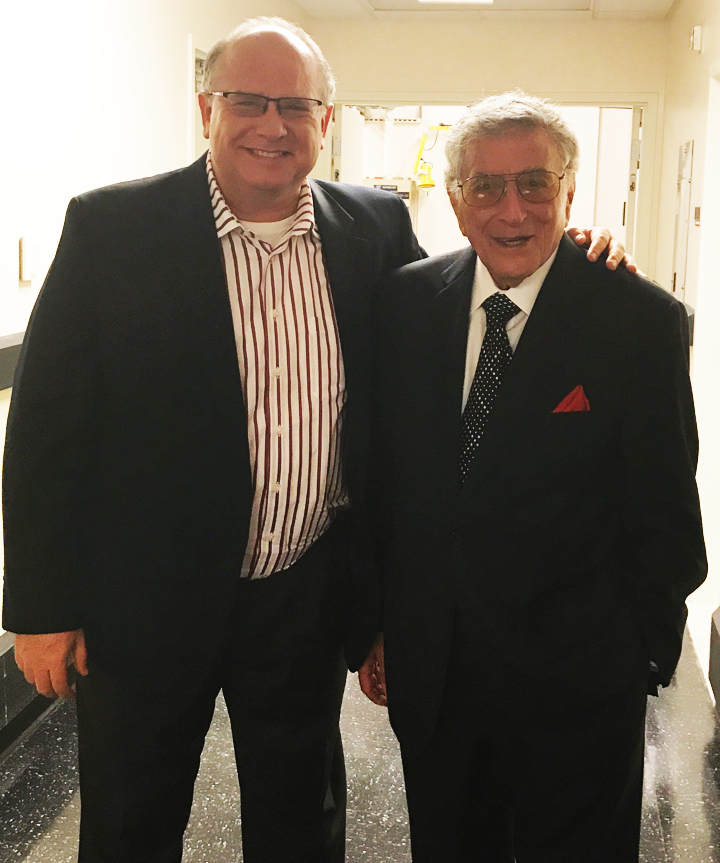 Jeff Bown, Music Director of The Nashville Pops Orchestra, would like to recognize the kindness and generosity of Tony Bennett in providing wide-ranging support as we brought the Nashville Pops Orchestra to its launch and first successful concerts. Not only did Tony provide full orchestral charts for one of our first major shows in November 2017, but his ongoing advice and friendship have provided us with bold ambitions and courage as we seek to build this orchestra into one of the preeminent Pops orchestras in the US.
"Tony Bennett has been my life-long hero!!
The BEST!!
He exemplifies the highest standards of musical excellence and has 19 Grammys to prove it. I am honored beyond words for his ongoing support."
Jeff Bown