FROM ABBEY ROAD TO THE RYMAN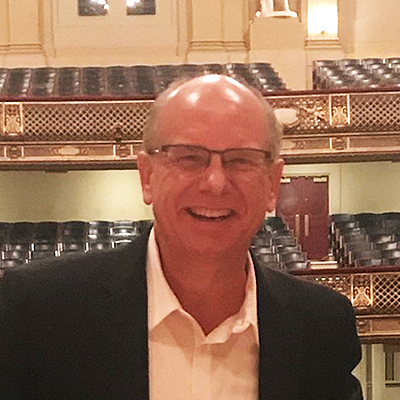 Teacher, Student, Leader, Follower
Jeff Bown has always been passionate about orchestral music. He conducts, he arranges and has brought major orchestras – e.g. The London Symphony Orchestra – to the United States on tour. He has conducted the London Symphony Orchestra at the famous Abbey Road Studios in London and brought that esteemed orchestra to the US on tour. A crowd of 10,000 sold-out the concert he produced with the LSO at what is now the Bridgestone Arena. He has worked with some of the finest musicians both in Nashville and nationally on a variety of projects.
He has worked with multi-film score arranger and composer Jerry Goldsmith, Tony Bennett's lifetime arranger, Jorge Calandrelli, Lee Greenwood, Rhonda Vincent and Travis Wall.  For the 2019 performance, Bown is deeply honored to be working with international broadcasting icon Kathie Lee Gifford, 5-Time Dove Winner, Craig Adams, Highline Vocal Jazz and Nicole C Mullen.
Sensing that most orchestras do little to involve their communities, Jeff has created a new kind of orchestra ̶- The Nashville Pops Orchestra – with dual ambitions: to be genuinely great musically, yet at the same time the orchestra, its management, and musicians, will involve the community on many levels in everything they do.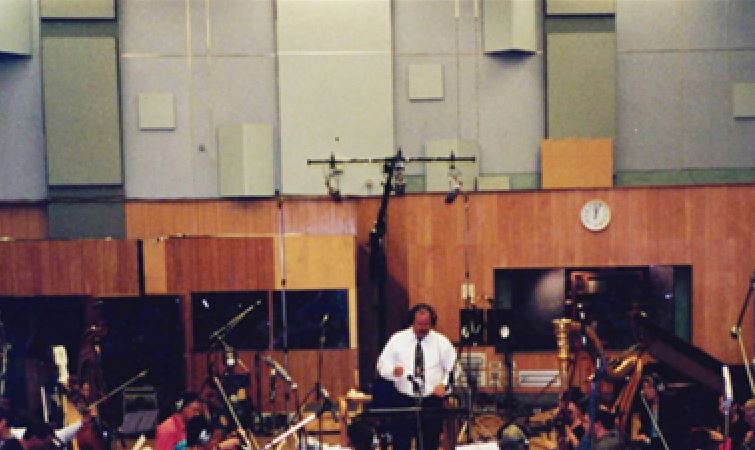 Jeff Bown conducts the
London Symphony Orchestra at
the famous Abbey Road Studios in London