Gala Event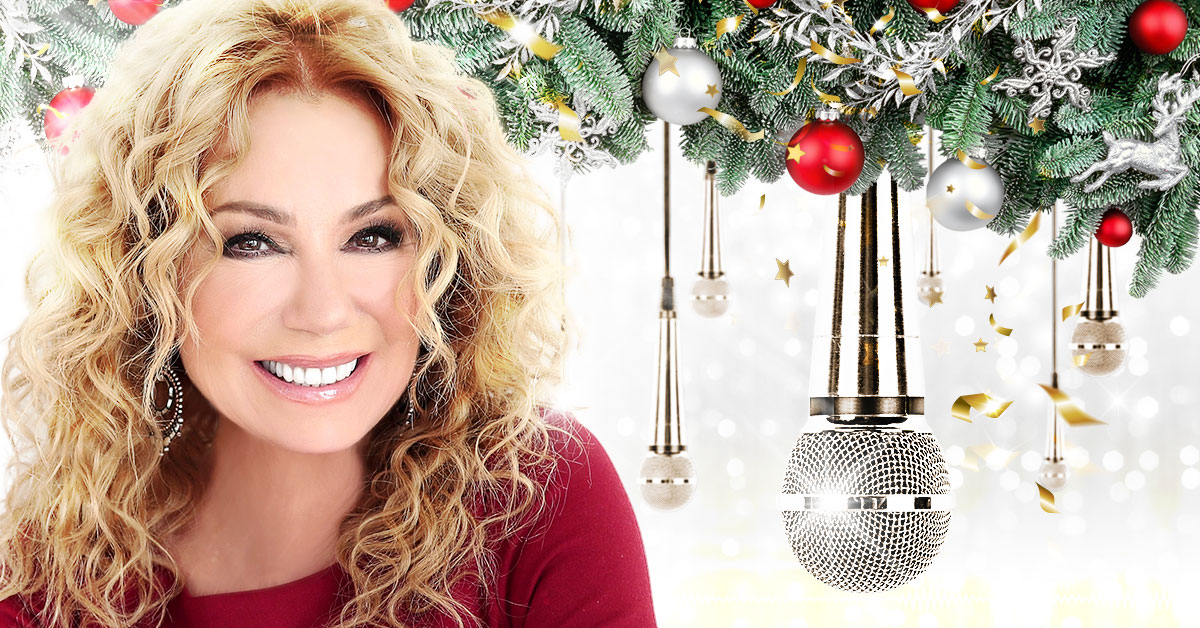 AN EVENING WITH KATHIE LEE
PROCEEDS BENEFITING THE NASHVILLE POPS ORCHESTRA
GALA EVENT
MUSICIANS HALL OF FAME AND MUSEUM
6:30 PM | SATURDAY, NOVEMBER 16, 2019
As part of the celebrations in conjunction with the Nashville Pops Orchestra's "1,000 Voices of Christmas", we are inviting a limited number of music lovers to a very special evening – on Saturday the 16th of November, 2019, the night before the Christmas concert. This exclusive event will include a gourmet dinner with guest of honor Kathie Lee Gifford who is, of course, the star of the following night's concert.
Four-Time Emmy winner and former co-host of the fourth hour of "TODAY", Kathie has enjoyed a wide range of success as an actress, author, songwriter, singer, and playwright.  Probably best recognized for her talk show Live! with Regis and Kathie Lee, she has also been a NY Times best-selling author.
An Exclusive Event
This Exclusive Event will feature a magnificent 5-course dinner, great entertainment, including selections from Kathie's wine collection "GIFFT".  This event will undoubtedly be one of the events of the season. Great food, great wines, great company and your chance to hear from Ms. Gifford as she recounts some of the more amusing anecdotes from her stellar career and gives you a glimpse of her visions for the future – here in Nashville, where she now owns a home!
Kathie may have retired from the TODAY show, but she certainly hasn't retired from life.
Since leaving "Today", she has been spending most of her time in Nashville, to pursue a multitude of interests, including acting, writing and directing for film and TV. She's also devoted time to promoting her line of fine wines under the name of GIFFT, that she developed in partnership with the Scheid Family Winery.
Our Inaugural Lifetime Achievement Award
The Nashville Pops Orchestra is thrilled to be presenting its first-ever Lifetime Achievement
Award to Kathie Lee Gifford.  As one of the most recognized names in the history of broadcasting, she has touched the hearts of tens-of-millions, and is a life-long champion of numerous children's organizations.  A devoted humanitarian, she received an honorary degree from Marymount University for her humanitarian work in labor relations.
Don't miss it!
It will be an amazing evening… Fantastic food, extraordinary wines and the company of one of the most charismatic and vivacious entertainers in the history of broadcasting.
Tickets start at $495 per couple with VIP Packages available at $795 per couple.
Includes all VIP Package Benefits plus the following:
2 tickets to the Ryman concert Nov 17 @ 6:30 pm
Tickets for rows 1 & 2 – SOLD OUT
2 FULL ACCESS Backstage Passes with exclusive Meet and Greet after the show – SOLD OUT
Backstage Photos with Kathie Lee – SOLD OUT
Dress Rehearsal Access for 2
Onstage / Backstage FULL ACCESS during rehearsal – SOLD OUT
Closed door – dress-rehearsal access at The Ryman, Sunday, Nov 17 – Limited Seating Still Available

PLATINUM PACKAGE
Limited to 6 couples
Includes all Gold Package Benefits plus the following:
Private Stretch Limo transportation to and from the Gala within 40 miles of Nashville.
Private Stretch Limo transportation to and from the Ryman concert on Sunday, Nov 17 within 40 miles of Nashville.
Seated at table 1 or table 2 at the Gala
Recognition at the Gala as a Founding Member
Listing in the Ryman Concert Program as a Founding Member
Personalized signed copy of Kathie Lee's NY Times best seller,  "The Rock, The Road & The Rabbi"